The Kiwi took a green light to flag victory in his Lexus ahead of Tsukakoshi and Yamamoto, both in Honda NSX'.
The KeePer TOM'S Lexus LC500 driver was untroubled from pole position after fellow front-row starter Loïc Duval failed to make the grid after crashing on the installation lap. In the opening laps, the New Zealander quickly established a healthy lead over the chasing cars of Ronnie Quintarelli (MOTUL AUTECH Nissan GT-R) and Naoki Yamamoto (RAYBRIG Honda NSX-GT).
As Cassidy's lead grew, he was able to recover from a slightly shaky pit-stop where his crew struggled to quickly switch both front wheels. Not even a late-race Safety Car period could halt his progress: despite the novelty of the new-to-SUPER GT Indy Car-style restart, Cassidy held off a late charge from Koudai Tsukakoshi, who finished second in his Keihin Honda NSX-GT, ahead of Yamamoto.
Tréluyer lead the DTM challenge in the field in the RS5 in sixth place, with DTM champion René Rast in 8th, after several battles with a host of drivers, especially Qunitarelli, who he traded positions with into the turn 1 hairpin.
He commented:
"I had a lot of fun; I really enjoyed it in the car! I made some mistakes – at the start, I got pushed by Tachikawa, but I was touching him a little bit as well, that's racing. Anyway, after that, I caught up, then we lost a lot of time during the pit-stop – I guess that was because we didn't practice during the week. I wasn't ready and most of it was my fault. Then after the stop, I was able to catch up and could manage the second set of tyres a little bit better. I also had a good restart. Then there was the situation with Rocky: I couldn't move, couldn't escape the guys who were inside. They didn't see me. It's a shame that he spun because of me, I was really sorry for that, but it was part of the race. It was good to have solid pace during the race – to come back after three years was really cool!"
Mike Rockenfeller (Audi Sport RS 5 DTM) started well from fourth place, but faded during the race, eventually getting pitched into a spin by Tréluyer as the field scrabbled through the tight Dunlop Corner after the restart. The German came home 13th.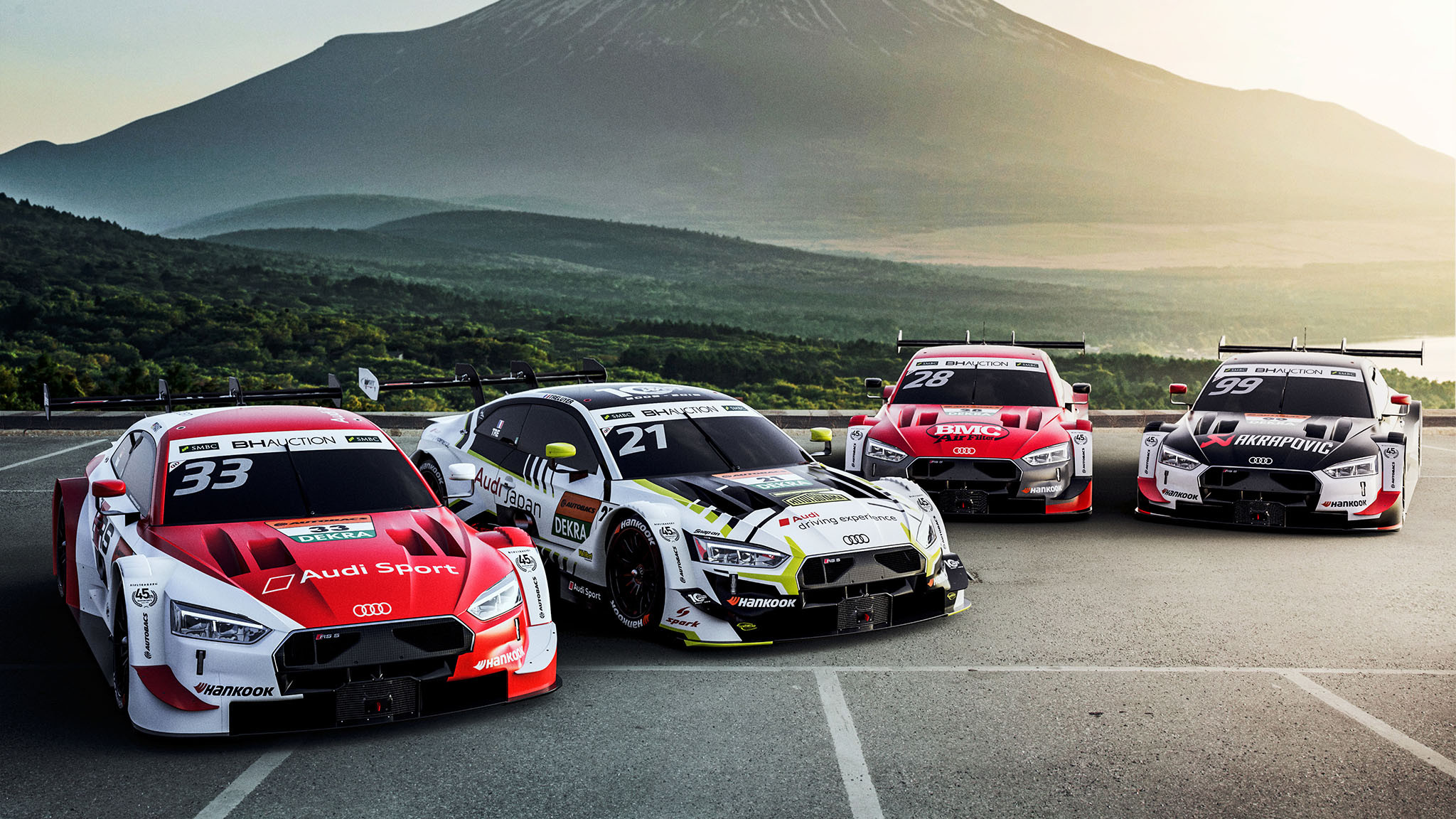 BMW's Kamui Kobayashi was another stand-out performer, enjoying a late-race scrap with Rockenfeller to finish 14th.
Fellow BMW drivers Marco Wittmann and Alex Zanardi both struggled: the German gambled on a first-lap pit-stop, but was later forced to make a second stop, eventually finishing 18th, a lap adrift. Zanardi only narrowly made the race after his crew discovered a technical issue on the installation lap. He was forced into the pits for a lengthy stop during the race, too, eventually rejoining for the closing laps, and finishing eight laps down.
Loic Duval had a nightmare start and locked up and hit the barriers on the warmup lap, breaking his suspension and counting him out of the race.
In the morning's qualifying period, Cassidy underlined his form, banging in a 1m41.827s quick-lap midway through the session. Despite a flurry of late-stops for fresh rubber to capitalise on a mildly drying track, nobody ultimately got close to the New Zealander's time.
Cassidy said:
"It's been the perfect day: pole and victory are fantastic achievements, and I'm really pleased we could show our strengths. But the biggest thing is that we got to have this race today – and I hope we can race again in the future. I grew up racing in Europe, and always looked up to the manufacturers and drivers competing in DTM. I really loved the style of this weekend – qualifying and racing on the same day is a lot of fun, and it's not often we get to race on our own. I really enjoyed that, too. With more experience, the two championships can get closer – I really hope we get to do this again after this weekend."
Cars from four different brands lined up on the first four places of the grid for the first competition of the Dream Race at Fuji. Having posted the fastest lap time in qualifying, Lexus driver Nick Cassidy (NZL) started the race from pole position. Audi works driver Loïc Duval (FRA) posted the second quickest time. On the second row: Honda's Naoki Yamamoto (JPN) and Nissan star Ronnie Quintarelli (ITA). The two free practice sessions on Friday showed a similar balance: here, drivers of the brands Lexus, Audi, Honda and Nissan also ended up in the top four.