It seems like such a long time ago that F1 went on its summer break, well news has been short for some time, but today, we have the latest from the series.
First and foremost, Mercedes have confirmed Valtteri Bottas for 2020, retaining the Finn alongside Hamilton yet again. It was largely reported earlier in the year that Esteban Ocon, who lost his seat last year, would slot into the team, seemingly as an eventual replacement for Hamilton as the #1 driver.
However, Mercedes have in fact released the Frenchman, leaving him open to join another team, which he has now done, finding his place at Renault F1. He takes the seat belonging to Nico Hulkenberg, who is, as yet, without a drive for next year, (more on that later).
Renault team boss Cyril Abiteboul commented:
"Over his F1 career Esteban has experienced the highs and lows of the sport, and fully understood the need to seize every possible chance,"

In addition to lending his natural talent, Esteban's aim will be to focus his natural energy and drive, both of which have been intensified by a year away from racing. It is then up to us to infuse them into the next phase of the team's progress."
This would suggest that Mercedes are putting their hopes on George Russell to eventually join the team after gaining some experience, perhaps to, at some point, lead the team. It is still unconfirmed if Mercedes are severing all ties with Ocon though.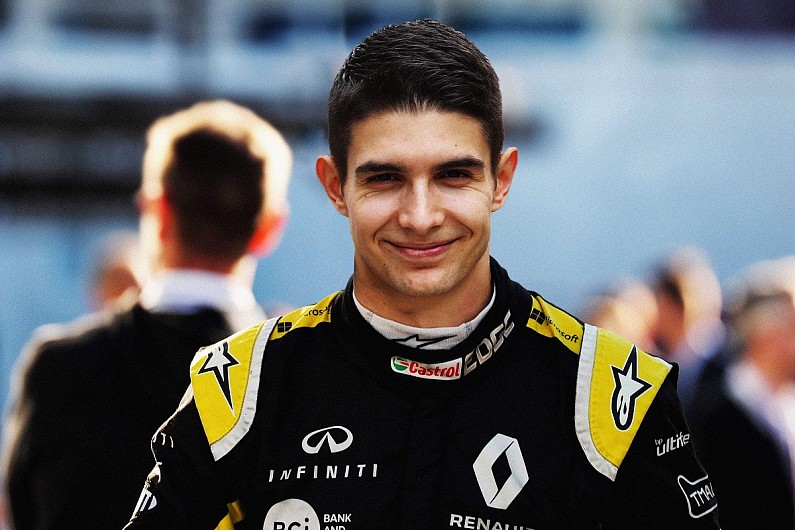 Hulkenberg out for 2020?
So where does this leave Hulkenberg? Well, with very limited seats remaining, not in a great position at this point.
He commented on the situation:
"No, I had hints, a couple of weeks already through the summer break.

It was a bit different, there was a change of dynamic in the week after Hungary. I could tell there was something going on, that there might be a change ahead."
Since the news broke, Haas team boss, Gunther Steiner has confirmed they have three candidates for the seat alongside Magnussen, who they appear to be happy to continue with.
"There's not many drivers – I always said to you, we always said that our dream was always to have a driver with experience, so for sure there's interest [in Hulkenberg].

"There's interest in Ocon, I always said that they are the two. And there's interest for Romain as well. So we just need to decide who we go with."
Evidently the quote was before Ocon was confirmed at Renault, therefore he looks to be in direct competition with Romain for the seat, meaning the next few races will be crucial for both drivers.
It does beg the question, if Hulkenberg were to go to Haas, how would the dynamic between the two drivers work – they have had a chequered past, with several heated exchanges. Haas already have issues with their drivers coming together on track, do they really want that again?
Kimi to miss Spa?
Further news over at Alfa Romeo says that Ericsson was called up as a standby replacement for Kimi Raikkonen at Spa. As it transpired, this was due to an injury he sustained over the summer break, although he expects to drive at the weekend.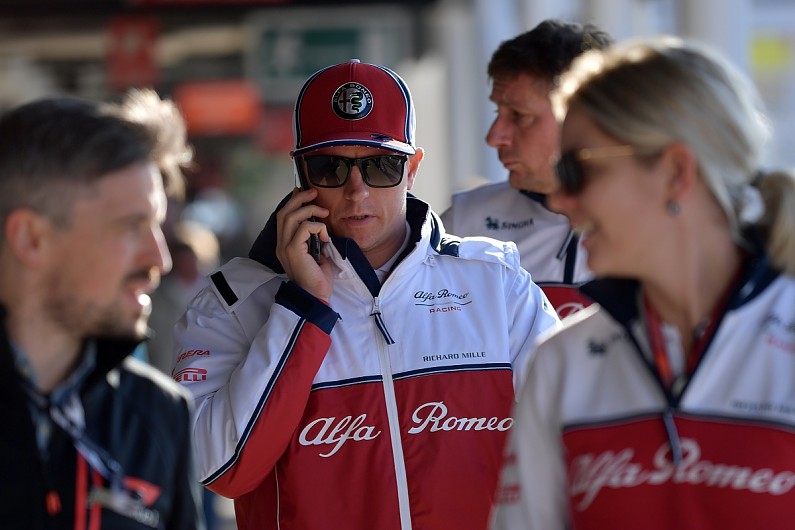 "I pulled a muscle and we will see how it is…we need to have some back-up plan. In my head it should be fine but you never know.

It would be stupid not to have our third driver in case I couldn't be driving, then it is the worst case scenario.

There is a reason why every team has a third driver. It is a normal story. It is a difficult situation for him also because he had a race, but that is how it is."
Ericsson is currently trying to secure an IndyCar drive for 2020, but will miss the race this weekend to be at Spa, which if unnecessary, may be costly.
Rough start for Alex Albon
After being promoted to the parent team and switching places with Pierre Gasly, Albon will make his first appearance for Red Bull at Spa, albeit from the back of the grid.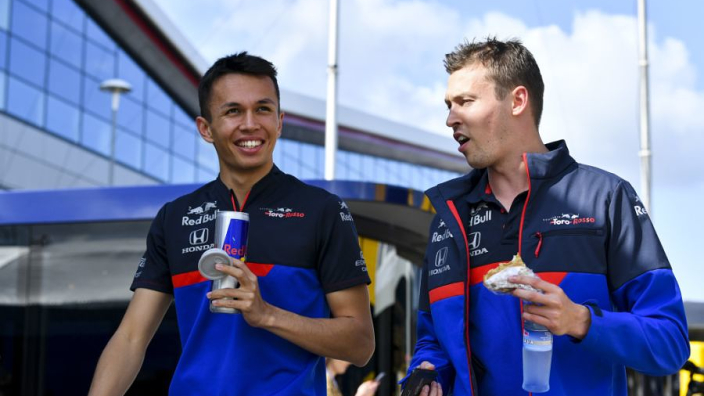 Honda are bringing a new 'spec 4' engine to Belgium, hoping to make a jump in performance, but this means a change of components comes with a penalty, meaning he, along with Kvyat at Toro Rosso, will drop to the back. It appears to be a strategic decision, so that they can stagger the penalties and have a good run at Singapore where the team hope to win.
"We are introducing the Spec 4 version of our engine at this event,

As usual, we have focused on improving both reliability and performance, in the hope of achieving even better results with both teams in this part of the season.

Our plan is that only Albon and Kvyat will run it at Spa, for strategic reasons, looking at the rest of the season as a whole."
Said Honda's F1 technical director Toyoharu Tanabe.