Max Verstappen took his second win this season for Red Bull in Hockenheim today, surviving adverse conditions, incidents and failures which saw just 14 cars classified.
A wet start for the race saw a new rule in effect whereby F1 allowed a standing start after several formation laps behind the safety car.
Hamilton initially led from pole while Verstappen struggled to get away, he eventually found grip and clawed back some positions to sit in 3rd.
At the end of the second lap, the first big incident, Sergio Perez spun his Racing Point and hit the wall at turn 11, initiating a safety car period.
Vettel, who had gained at least six places (from the back), at this point, headed for the pits to fit the intermediates, along with Albon. The frontrunners waited another lap to do the same. Some teams left their cars out as a gamble, but were proved wrong as the track began to dry. Magnussen was one of these, despite being 2nd, he was quickly swarmed by Bottas and Verstappen.
Vettel fought through the field, finding himself 7th and over 30 seconds behind Hamilton, who was able to increase his lead over Bottas to over 5 seconds.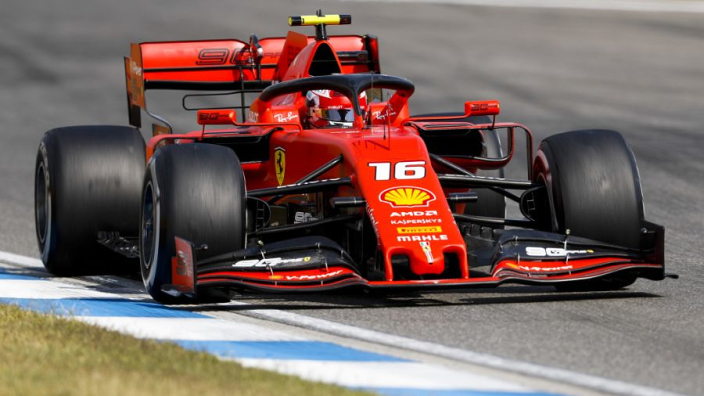 Lap 23 saw Vettel head to the pits for slicks while Verstappen chose the mediums, as did Bottas and Hamilton. However, rain came down as Hamilton did so and conditions quickly worsened.
Leclerc went off at turn 17, getting beached in the gravel, ending his race. A safety car came out and Hamilton did the same but was able to just glance the barrier, he cut across the track beyond the bollard for pit entry, which he later received a 5 second penalty for. As he arrived at the pits, the Mercedes mechanics were unprepared and scrambled for the right tyres and a replacement front wing.
The rest of the field then pitted for intermediates again, leaving Verstappen ahead of Bottas, Hulkenberg, Albon, Hamilton, Sainz, Raikkonen and Vettel.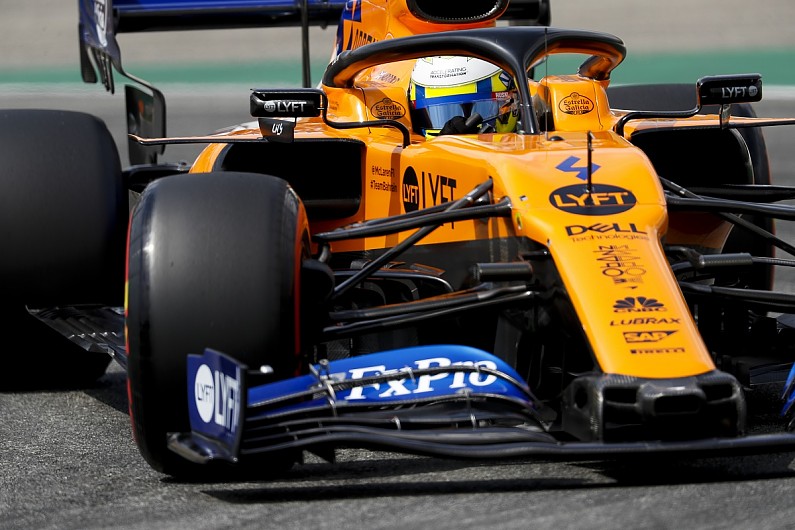 While the cars behind battled, Verstappen gained a 10 second gap and even a free pit stop as Hulkenberg went off at turn 17.
At this point the track dried rapidly and Racing Point gambled on slicks for Stroll, with Toro Rosso doing the same for Kvyat. Despite falling to the back of the field, it turned out to be an inspired choice after the safety car caused by Hulkenberg. The other drivers pitted and were overtaken by the pair.
Kvyat passed Stroll with DRS on lap 50 as Mercedes day got even worse. Hamilton spun and dropped to 15th place while Bottas hit the barrier at turn 1, dropping him out of the race.
Out came the safety car yet again, it led Verstappen, Kvyat and Stroll as the top three.
Vettel snatched fourth from Sainz after the restart, then later Stroll and Kvyat to complete an amazing 20th-to-2nd drive, one of his best in a while.