With the season opener fast approaching, the final test is our best indication of what to expect in terms of performance at Hockenheim.
During the event, 3921 laps were recorded over a four day period, a true testament to the commitment of the teams. Audi managed to top the times at Brandenburg circuit with a 1:35.169, achieved by Frijns. It's worth noting that Audi had nine cars in attendance.
BMW managed sixth fastest with a 1:35.884 by Joel Eriksson, the manufacturer brought three cars for the test.
Aston Martin ran two cars and managed a 1:36.345 with Jake Dennis at the wheel.
The new regulations, (four cylinder turbo engines), are already showing blistering pace, with Frijns lap being more than two seconds faster than last years fastest qualifying time. Most of this is the increase in power (up 100bhp to around 610bhp) and less weight, (a drop of 45kg).
Head of Audi Motorsport, Dieter Gass said:
"Due to the modified cars and the new turbo engines we had slightly more work than we normally do before a season, but we can still be happy on the whole. We'll only know at Hockenheim where we truly stand.

It's going to be extremely exciting."
BMW Motorsport director Jens Marquardt had this to say:
"That was a very intense final test for our teams and drivers – a big thank-you to our mechanics and engineers who have worked long and hard throughout this tough week of running.

So much of these 2019 cars is completely new, and we're gaining experience with every lap we get under our belts. The first two days didn't go exactly as planned, but the entire team – including the drivers – rallied hard and refused to let it unsettle them.

We then completed a lot of laps on Wednesday and Thursday, and gained a better understanding of the car as a whole. In that sense, we've made big progress.

Now we head to Hockenheim. As always, those first qualifying sessions and races will give us a true indication of where we are.

We're really looking forward to the start of the season."
Finally, Dr Florian Kamelger, team principal of R-Motorsport (Aston Martin) commented:
"During the four test days at the Lausitzring, the many long runs amounting to a total of 3,610.3 kilometres provided us with valuable insights for the further development of our Aston Martin Vantage DTM.

As usual in such tests, we were able to identify and eliminate a few faults. We are very satisfied with the consistency in lap times we have achieved, bearing in mind that weren't attempting to set fast times."
Belgian privateer team WRT (Audi entry), announced quite late that their second driver would be one other than Pietro Fittipaldi, grandson of a two time F1 world champion.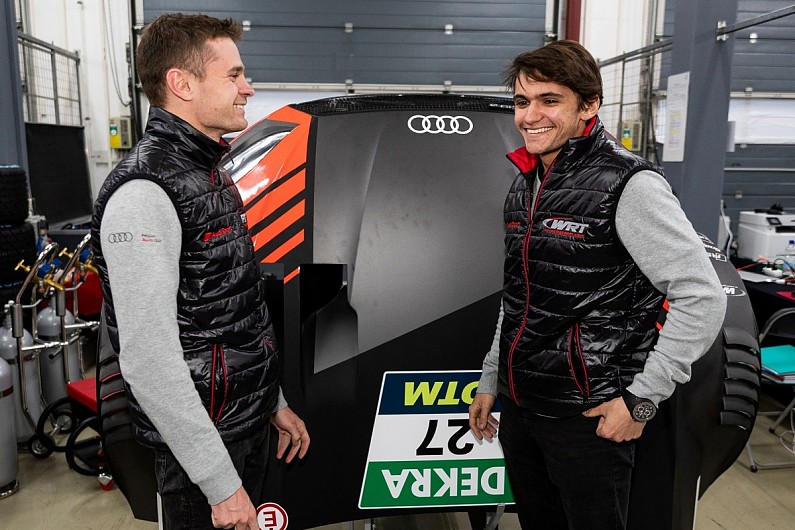 It certainly looks like an exciting season ahead, and we have lots of news to share, but at this point, we have to be a little careful!
Stay tuned.