Sam Bird took victory in Hong Kong today ahead of Mortara, but contact with rival Lotterer means he is under investigation.
Oliver Rowland made a rapid start to take the lead from Vandoorne, while Bird moved from seventh to fourth.
Bird carried on his momentum and pressured Lotterer and took third at the turn 3/4 chicane. Shortly after, he caught Vandoorne and raced his way to second along the straight.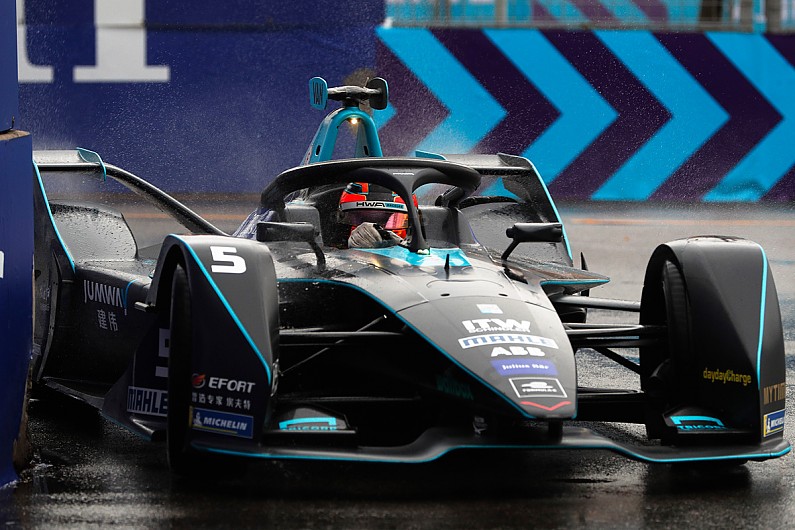 The race was then halted as Nasr hit the barriers at turn 2, whose car was then hit by Wehrlein and D'Ambrosio. All three drivers were then out of the race and a full course yellow was converted to a safety car and ultimately a red flag.
Rowland led for a lap after the restart but appeared to lose power coming out of turn 1, promoting Bird to the front of the pack.
Lotterer managed to take the lead as Bird lost control of the car momentarily at turn 2. They traded blows for the rest of the race, despite three safety cars and a red flag.
The second safety car was caused by HWA's Vandoorne with a suspected driveshaft problem at the exit of turn 7. The third was down to Rowland stopping at the same place on lap 30 with damage to the right front and rear left of the car.
The final restart saw Bird put the pressure on Lotterer and ended up nudging the DS Techeetah driver's rear tyre, resulting in a puncture and ultimately losing the lead.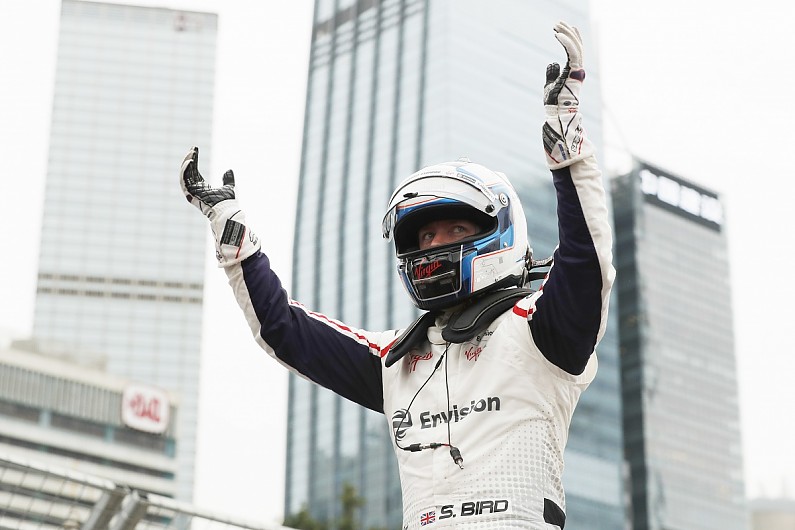 Elsewhere in the field, Mortara battled with di Grassi who took advantage of attack mode, but was held off.
Vergne had some eye-widening moments, including a near crash at turn 1 and also received a penalty for a clash with Dillman.
Additional DNFs were Buemi and Sims, who stopped after clipping the wall at turn 5 deep into the race. Piquet also stopped with suspected suspension damage.
UPDATE:
Sam Bird has been stripped of the race win after review of the incident in which he hit Andre Lotterer's right rear tyre, causing a puncture. He ends up sixth.
Mortara has been promoted to first.
Bird had this to say:
"I suppose you cannot expect to have contact with the lead car, the lead car then have an issue, you go and win the race, and not have some form of penalty"