Despite the session being delayed, reformed and further disrupted, BMW Andretti driver Antonio Felix Da Costa posted time good enough for pole position.
With FP1 and FP2 being cancelled due to wet weather, qualifying followed a rather rush-to-reschedule practice run.
The format was changed somewhat, with the session being sorted into two groups instead of the normal four. Drivers were only permitted one qualifying run as per the regulations which consisted of an out lap, a 200kW sighting lap, a 250kW flying lap and an in lap.
There was some controversy as Tom Dillmann of NIO went out early and ran solidly for 10 minutes before his flying lap, putting him under investigation with the stewards.
The rest of the group then hit the track a while later, led by Lopez, who failed to beat Dillmann's time, however da Costa did managed to lay down a 1:17.728.
The second group were unleashed after a ten minute gap, with Paffett and Rowland having moments on the flyers. Vandoorne managed to place himself a respectable 5th.
Lotterer was on his flying lap but was interrupted by red flags caused by Gunther stopping on turn 7 with damage to the front end.
After a delay to clear the track, the drivers who were on track during the red flags were allowed to re-run their hot lap efforts.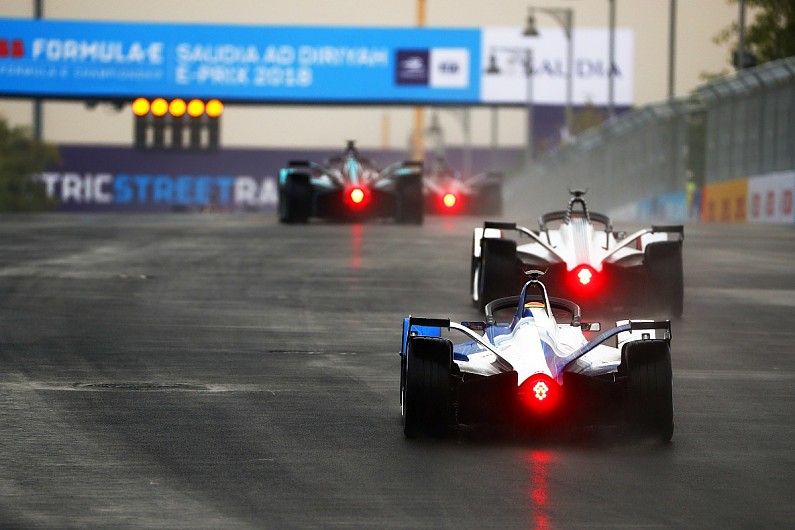 While Lotterer was able to set a clean lap and slot into 10th overall, other drivers including Sims, Massa, Evans and Piquet Jr were halted by a late Rosenqvist crash – he clipped the wall on the run into the final turn and hit the barriers nose first.
An event-filled qualifying already has shaken up the order, full results are below.