Team boss for Mercedes, Toto Wolff seems to think it is unlikely the Frenchman will be in a seat next year, but will be in a 'good car' the following year.
As the season draws to a close, there are less and less seats available by the day in F1, with George Russell announced at Williams and other teams seeming to snub Ocon due to his strong Mercedes ties.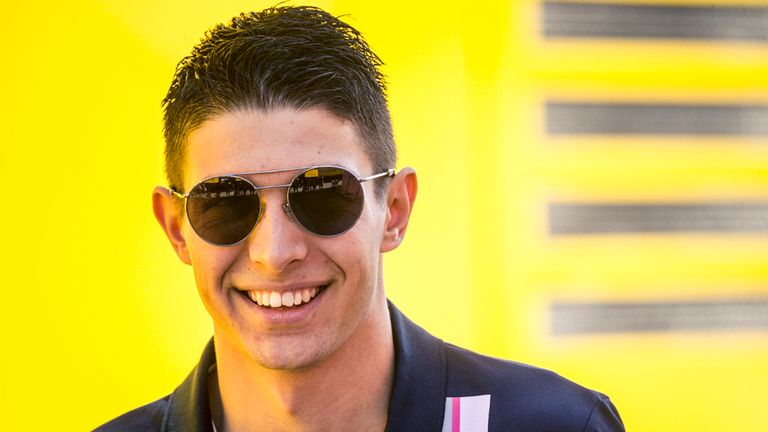 While Ocon has said that Williams would be ideal for 2019, despite struggling this year.
"I'm definitely very keen, I don't think it's a team that's going down.

Obviously the results they are doing this year are not great, but Williams has been world champion in the past, they've been fighting hard with us last year.

I think it's a very competent team, and every team has its ups and downs. I'm sure they will come back higher in the future."
Wolff stressed that whether Ocon actually gets the seat or not is not up to them, but that Mercedes was 'prepared for plan b' – presumably a test or reserve driver role.
"You know, they say only fools are optimists, and in July I was really optimistic on having Esteban in a Renault.

So I don't know, it's not our call. Williams needs to make up their mind who they think is the best driver for their team, and it's not only Esteban, there's Robert [Kubica] in the frame, and then others, and all of them deserve the chance.

So Williams will make their choice. We are prepared for plan B with Esteban.

One thing I can guarantee to you is that he is going to be in a good car in 2020, because there are many teams out there that have an interest in Esteban."
He went on to respond to whether Mercedes were helping Williams secure the funding needed to take on the Frenchman.
"We will try to facilitate where we can. There's nothing that I could say 'this is going to help him into the car."
Still in the picture for the seat is Robert Kubica, who has funding and support from Poland, as well as the current driver, Sergey Sirotkin, with Russian backing.
It's difficult to interpret Wolff's exact meaning by saying he can guarantee Ocon being in a good car, does it mean he will be at Mercedes – possibly in place of Valtteri Bottas? Or does it suggest he will in fact be at Williams, but the car will be improved with direct assistance from Mercedes? Time will tell.