Kimi Raikkonen has ended a 113 race streak without a win by taking first place at the USGP today.
The Finn started from second position and challenged Lewis Hamilton into turn one, resisting an attempt to squeeze him to the left and making the move stick.
He continued to stay ahead of the Brit, then after a virtual safety car period due to Ricciardo's stricken Red Bull, he sold a dummy for a pitstop. Hamilton was told to do the opposite of the Ferrari, and jumped into the pits, which by his own admission, was too early (lap 11).
He was able to resist some strong attempts to pass after Hamilton rejoined the race, he eventually stopped for tyres and eroded a near 20 second gap to the Mercedes and put himself in a great position to make the one stop work.
Vettel, hoping to close the gap to Hamilton, initially made up ground, passing Ricciardo on the back straight with ease, but the Australian wasn't going to give up and challenged into the last sector, forcing a mistake. They banged wheels and the German ended up facing the wrong way, yet again.
He began a stellar recovery drive, but still looked likely to lose out even more as Bottas was between him and the top three. However, on the last couple of laps, he got closer to him and managed a dive at the end of the straight. He finished fourth, meaning the title fight mathematically continues. He has since stated that although it was good to recover the positions, he is 'sick of recover drives'.
Driver of the day has to go to Max Verstappen, who, after a technical failure and eventually a gearbox penalty, started from 18th, but fought back to 9th after just one lap. He carved through the field and found himself  running close to the front, eventually managing to fend off Hamilton in a dogfight to finish second.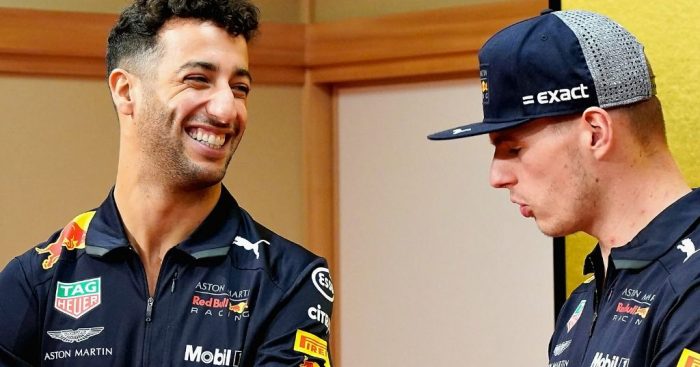 Best of the rest today was Hulkenberg, followed by Renault teammate Sainz, encouraging results for the French manufacturer.
Esteban Ocon finished 8th, although he has since been called to the stewards due to a potential fuel mass flow infringement, so that result is in question.
Magnussen and Perez round out the top 10.
DNFs are made up of Leclerc, Ricciardo, Grosjean and Alonso.
The results mean the gap between Hamilton and Vettel is now 70 points, with a potential 75 on offer from three races. Next week, we head to Mexico.