Max Verstappen broke Red Bull's curse at their home grand prix as both pole sitter Bottas and points leader Hamilton failed to finish after reliability issues.
It was surprising to see the Finn ahead of his teammate, but Bottas looked strong after qualifying, though he was jumped by Hamilton and Raikkonen after turn one. Verstappen was then able to pass the Ferrari after a mistake and took third.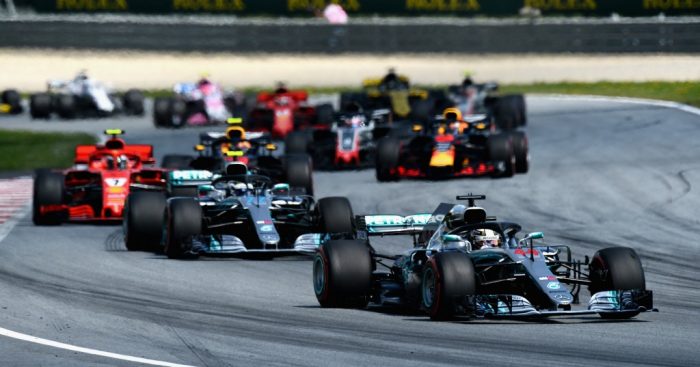 Bottas managed a brilliant double overtake to put himself back into second as Hamilton streaked away with the lead, as usual. On lap 14, however, he pulled over with a loss of hydraulic pressure and retired.
A virtual safety car was triggered, this is where Hamilton's first issue started, the other front runners stopped for tyres but Mercedes opted not to, with his competitors within a stop behind. Strategist James Vowles continually apologised to the driver.
He was not able to increase the gap and had to stop a while later and dropped to fourth, presumably to make sure he scored more points than Vettel and maintain the championship lead. Vettel managed a clean but tough move past the Brit a few laps later, check it out below:
Hamilton gave chase but was forced to stop for tyres due to blistering in lap 52, as had Ricciardo, who had been running well.
Just 12 laps later, a lack of fuel pressure meant Hamilton stopped and retired the car ending a nightmare weekend for him and the team.
The top three managed to continue reasonably problem free with Verstappen managing his tyres and engine after his teammate had suffered issues with both.
Raikkonen was not able to catch the Dutchman and had his Ferrari teammate Vettel behind, who many thought would be swapped by the team to score maximum points for the WDC, though this was not the case.
In an amazing fourth, was Romain Grosjean followed by Magnussen, a great points haul for the Haas team.
Ocon and Perez secured sixth and seventh, followed by a successful afternoon from Alonso, who started from the pitlane and took eighth.
Leclerc continued his points finishes in ninth, with Ericsson rounding out the top ten.
The results see Vettel regain the championship lead by one point and Ferrari take the constructors lead by ten.