Sebastian Vettel lead from start to finish in a strong display at the Montreal circuit this weekend.
Turn one was looking to be pretty spicy with Vettel, Bottas, Verstappen, Hamilton, Raikkonen and Ricciardo all in the mix, the only change however was Ricciardo getting ahead of Raikkonen.
Just a few corners later a big crash involving Kiwi Brendon Hartley and local boy Lance Stroll. The two touched with led to Stroll pushing the Toro Rosso into the wall and then both spearing into the barriers, both were unhurt.
A safety car restart allowed Vettel to pull a reasonable gap, this was essentially the last time most of the other drivers would see him, as he had a wholly untroubled race.
Tyres are again a talking point with many people suggesting they are too easy to manage. Frenchman Romain Grosjean nursed his for 50 laps before pitting.
Most of the action came from the mid pack with the Renault and Force India drivers trading positions between stops.
Fernando Alonso had a miserable afternoon and was forced to retire on his 300th grand prix with an exhaust related failure.
Hamilton lacked ultimate pace most of the afternoon, until the last five or six laps when he began to close up on Ricciardo. The other Red Bull of Verstappen, despite making his car wide into turn one at the start, had a quiet race, although he too found some pace at the end of the day.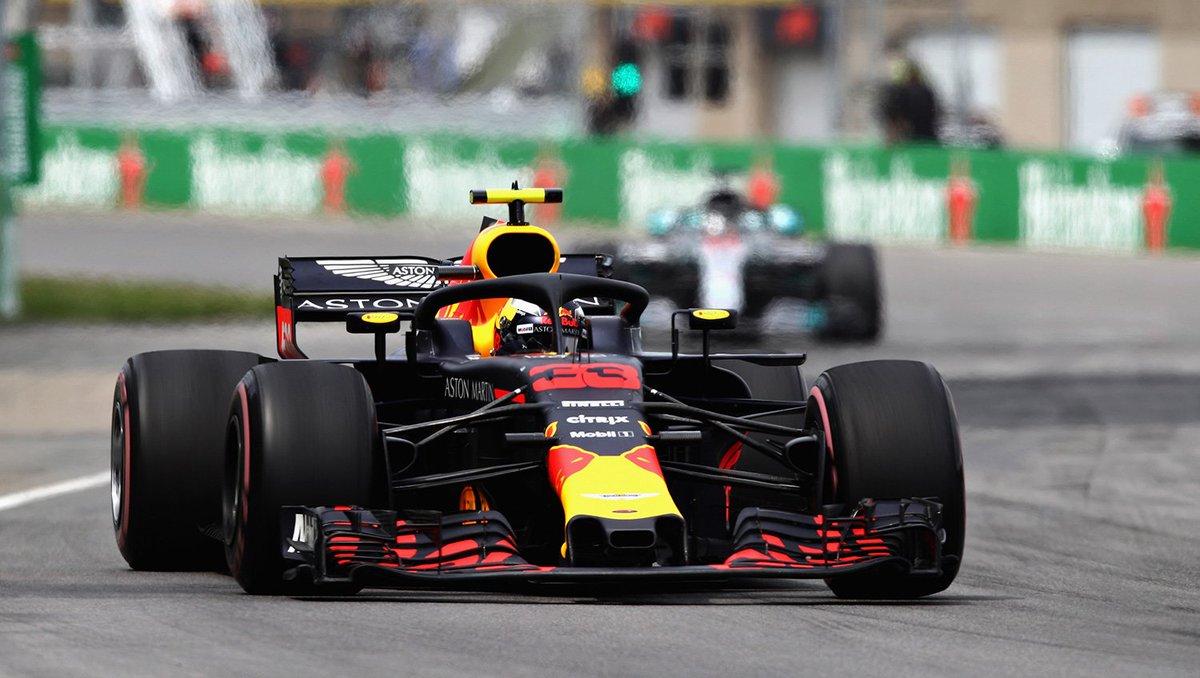 Oddly enough there was also a mistake at the end of the race, where the chequered flag was waved two laps early, Vettel noticed and radioed in without seeming phased.
The race sets us up well for a fight at the French GP with Vettel and Hamilton separated by just a point and Bottas and Ricciardo two apart.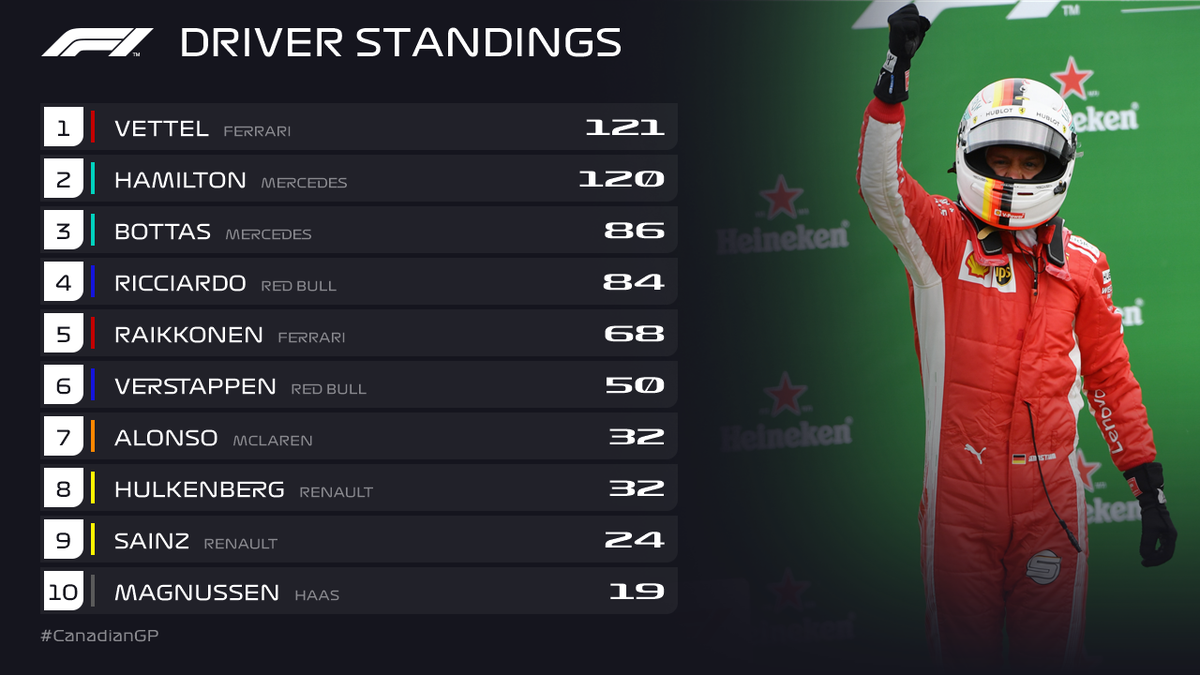 Images courtesy of F1, Red Bull and Mobil1.