Daniel Abt turned pole position into a dominant win in Berlin, leading Audi to a 1-2 with teammate Lucas di Grassi in second.
Abt led from the start while Oliver Turvey was forced to defend from current championship leader Jean Eric Vergne. Teammate di Grassi was on a charge and made short work of Vergne and Turvey, but by this point Abt was already 3.9s ahead of the next car.
Abt's lead was cut to just 0.6s as he was forced to wait for Buemi to enter his pit box before he could get back on track, although this was seemingly not an issue for him, and he set the fastest lap on lap 26 and extended his lead again, taking home maximum points for the weekend.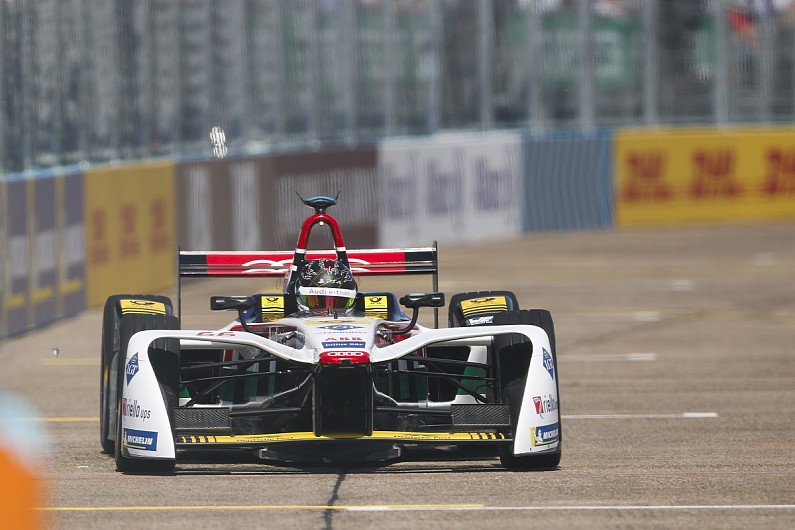 Vergne battled back to third after losing out to the Buemi during the car swap, together they cut down a 6.8s gap to Turvey and eventually passed him, some tricky moves then saw Vergne pass Buemi to steal away the bottom step of the podium.
The result sees Audi as the second FE team to secure a 1-2 and the series sees back to back home GP winners.